Our Team
I take customer service very seriously and so does my team. Together, we are committed to providing exceptional customer service to all of our clients.
If you need to schedule an appointment or request any other service, please let us know. We will respond promptly.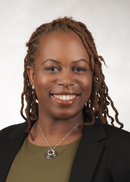 Charmaine R Corbin
Chief Operating Officer
Office 856-810-3253

Charmaine started her career with Northwestern Mutual in 2007 and has served in various capacities.  She has been a member of Gary Shickora's team since 2008.  Charmaine graduated from King's College London with a Master's in Biomedical Research (2014) and completed her undergraduate studies at New York University (2005).  As Gary's Chief Operating Officer, Charmaine oversees the daily operations of the team.  Her goal is to maintain the level of client service our clients deserve.  
In her free time, Charmaine enjoys travelling, reading, indulging in her artistic side, and spending quality time with her family and friends.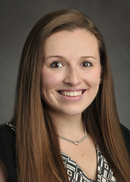 Christine Lopez
Director of Operations
Office 856-810-3277

Christine started her career with Northwestern Mutual in 2013 and joined Gary Shickora's team in 2018.  Christine earned her Bachelor's degree from Drexel University in 2008.  Christine holds her Pennsylvania and New Jersey licenses in Life, Health, Annuity and Long-Term Care.  As Gary's Director of Operations, she assists in the design of client financial plans, oversees the insurance underwriting process, and manages business operations.

In her free time, Christine enjoys spending time with family and friends, traveling, participating in run races throughout the Philadelphia region, and volunteering as the Housing Advisor for Alpha Sigma Alpha at Drexel University.